yes i know, it's been a lot of months since i've updated here. i will skip over the boring parts but, hey, it's summer! it's pride weekend! i've made a bunch of stickers since i posted last! (i did a bunch of other stuff too but you probably already know about all that if you follow me on facebook, twitter or instagram or ever look at my etsy shop or teespring store.)
but here's what's coming in the mail soon. i tried to get them made in time for pride weekend here in new orleans, which is this weekend, but apparently i was one day off, as i got the shipping notification today that it's coming monday. oh well. our pride is early in the month, though, and lots of other cities have pride at the end of the month so i'm hoping there are still folks who will want these in the next few weeks.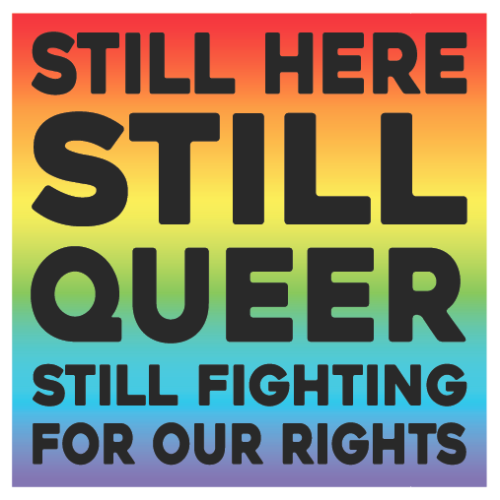 the rectangular one on top is 4″ x 3″ and the square one is 3″ x 3″. they will go up in my etsy shop as soon as i have them and be $2 each with free postage. or feel free to message me and we can figure it out with paypal or venmo directly.
i'll let you catch yourself up on everything else by visiting the above social media links. and i'll try to get better about posting updates here. happy pride everyone!