I guess I haven't updated here in a long time. I always forget I have an art website because I don't use it for direct commerce – it's mostly just a blog. And my art/design biz has been on hold these last few months so I haven't had anything to write about. But the quick update is: I had brain surgery (really) October 13th and I've been in recuperation mode ever since. I have not been working and have been focusing solely on my health – a privilege I've had thanks to my sweet friends setting up a GoFundMe for me prior to surgery and literally hundreds of folks in my community and networks chipping in to support me during this time. I am so humbled and grateful, and trying to take all the time I need to get back to normal.
I am making a very strong recovery, despite being left with a few nerve-related deficits. (My benign tumor that was 100% removed was on my brain stem and entwined with my 10th cranial nerve, or vagus nerve, which controls things like breathing and swallowing and speaking.) So I'm battling double vision and paralyzed vocal cords, but making slow steady progress via physical and speech therapy. It's just a waiting game for the nerves to repair themselves, but I hope to be back to business as usual after the holidays.
My post-brain-surgery self hasn't had a lot of physical/mental/creative energy to make art or do any actual printing, but sitting in front of a computer isn't that taxing for me. So the wonders of technology have enabled me to set up a bunch of my designs on print on demand site Teespring, and now you can get some of your favorite artbymags designs on cloth face masks!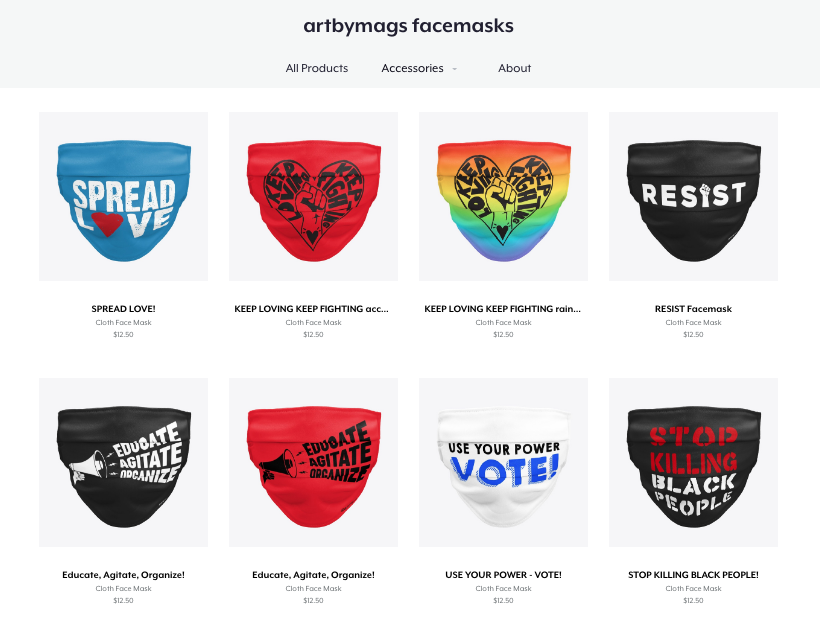 *I have ordered a sample to check for quality but it has not arrived yet, so I can't tell you anything about the quality of the mask yet. Sorry! I will update when it arrives. But I've generally been pretty happy with everything I've gotten from Teespring so I'm hopeful they will be great!
I've also been adding all kinds of new weird products like pillows and fannypacks, as the designs allow, to my regular store. Not every design looks good on other kinds of merch, but if you visit my artbymags store on Teespring you'll find lots of new stuff with old designs, in a ton of different colors. I'm still updating so check back often!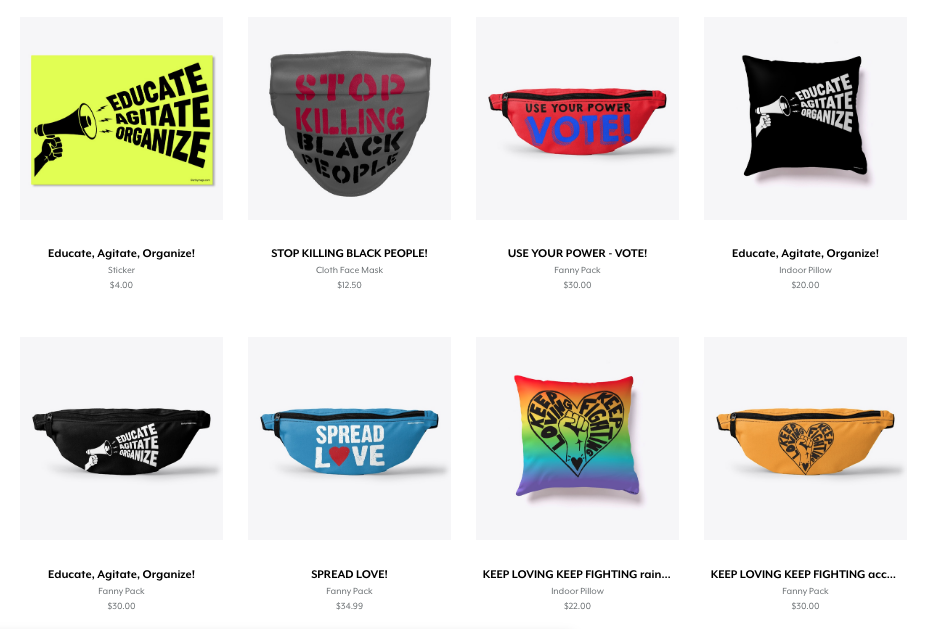 I'm hoping to get back to the making of art soon, but I'm having to slowly re-integrate various activities so as not to do too much too soon. But overall, I'm doing pretty amazing after such a major surgery so I'm trying to have patience with the process and just go with the flow.
Thanks for checking out my site and supporting my creative work.
Happy holidays, everyone! Be safe!