wow, it's hard to even think today, what with all the excitement about the saints game on sunday. my twitter and facebook feeds are afire with who-dat fever and the mainstream media are flooding the interwebs with football-related headlines, trying to outdo each other.
so it seems like a good time for some shameless plugging of my own little bits of saints-inspired craftiness, in case you've forgotten: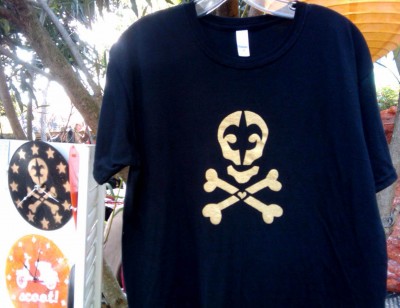 yes, i still have a bunch of these tees left. all sizes from small up to 2xl in mens/unisex. they are on gildan 4.5oz ringspun cotton, which fit somewhere in between the boxiness of a standard hanes or fruit of the loom type tee and the form-fittingness of an american apparel tee. great for game day, i tell ya! (i was wearing mine last week when we won, and will be wearing it again on sunday!)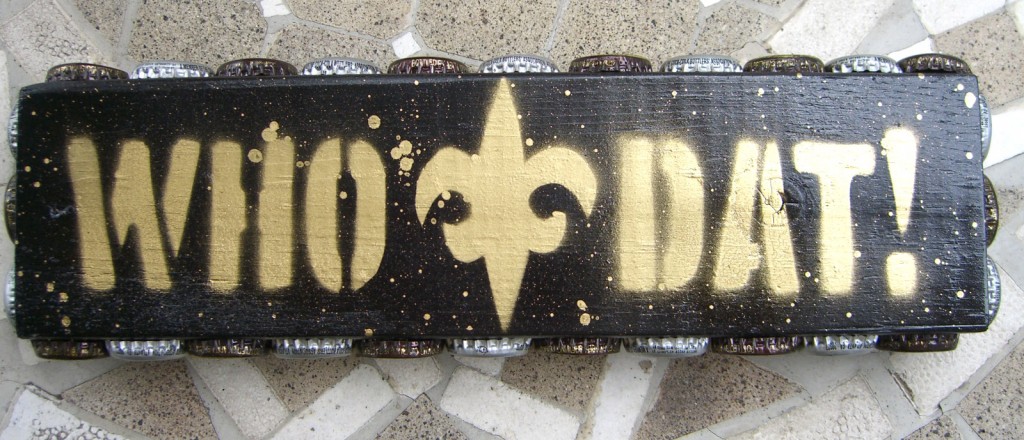 or maybe you need a little who dat! decor for the house, a little good luck juju for the boys in black and gold? i still have a couple of these signs left, too.
and of course, there's always an abundance of black and gold new orleans-themed recycled lp clocks, too, if you'd like some year-round decor. it's always black and gold time!
for all of the above, click on the pic to order, or get in touch to arrange for pick-up/delivery.
geaux saints! black and gold superbowl!!!